August 28, 2023
Undergraduate PPE Society Meets Every 2 Weeks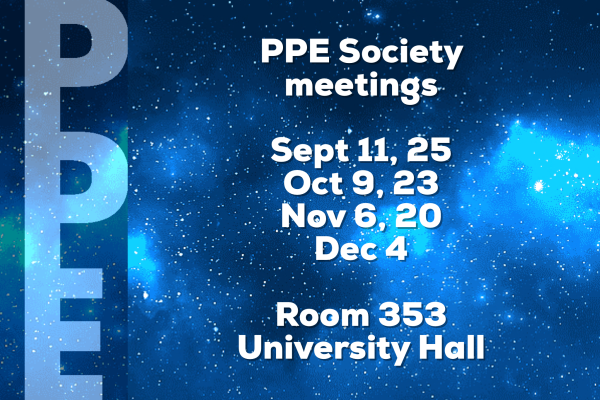 Welcome to a new year of the PPE Society!
 
During Autumn 2023, the PPE Society will meet every other week as part of the PPEvenings series. 
Sept 11, 25
Oct 9, 23
Nov 6, 20
Dec 4
All meetings are held in 353 University Hall, the Harris and Hill Seminar Room.
You do not have to be a PPE major to join the PPE Society!
For more information:
Follow PPE Society on GroupMe or Instagram: Links HERE [scroll down].
 Stay Connected
Students are also invited to join the "PPE at Ohio State" group on LinkedIn.
---