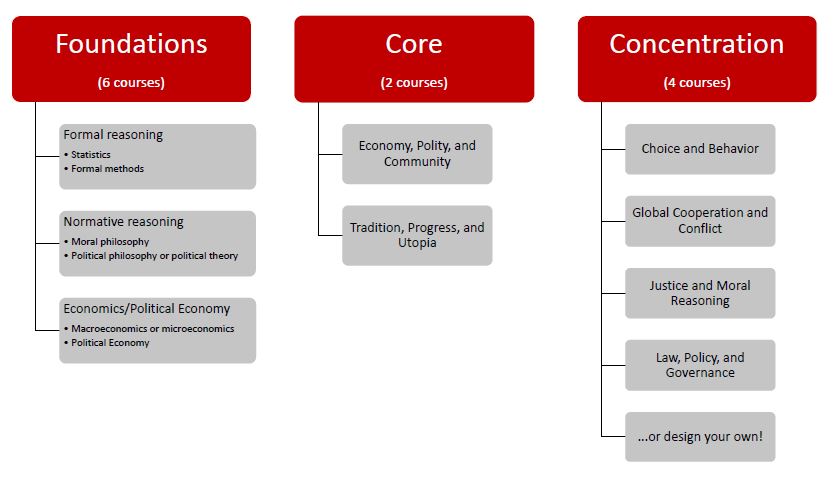 Foundations
The foundations courses introduce students to basic ideas and concepts in three areas of study: formal reasoning, normative reasoning, and economics and political economy.
Core Courses
The core courses provide an integrative perspective on the three main disciplines that constitute the major. Students must complete the foundations requirements before taking the core courses.
Concentrations
There are four suggested concentrations:
Choice and Behavior
Global Cooperation and Conflict
Justice and Moral Reasoning
Law, Policy, and Governance
... or design your own!